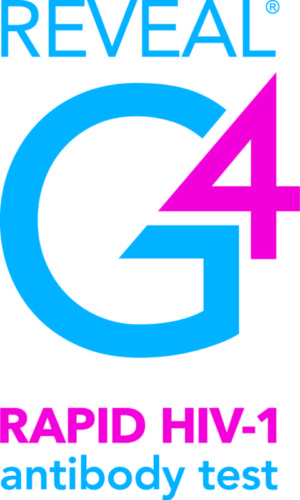 HIV Rapidly Revealed with MedMira's Reveal G4
Reveal G4 is the perfect rapid testing solution for any point-of-care setting where only whole blood is readily available:
Physicians' offices & pharmacies
Public health programs
Voluntary testing and counseling centers
Workplace wellness programs
Mobile clinics
And many, many more
Unrivaled Accuracy
Whether testing blood, serum, or plasma, Reveal G4 instantly detects antibodies to HIV-1, and its quality and performance are second to none.
TECHNOLOGY 
Reveal G4 is the latest advanced application of MedMira's patented Rapid Vertical Flow (RVF) Technology for U.S. customers—allowing for the testing of whole blood specimens in addition to serum and plasma.
This product builds upon the high performance of MedMira's Reveal product, which enjoyed excellent clinical performance in rigorous evaluations and inspections and consistently ranks as a leading choice in rapid HIV tests for U.S. hospitals.
Additionally, research demonstrates that MedMira's rapid HIV test detects early infection better than other rapid tests and closely matches the performance of much more complicated enzyme immunoassay tests. Reveal G4 has delivered clinical performance in rigorous evaluations and achieved approval from the U.S. Food and Drug Administration (FDA) in October of 2015.