RAPID VERTICAL FLOW (RVF) TECHNOLOGY™
Our technology platform is a practical and scalable innovation that has the potential to improve the wellbeing of people around the world. RVF Technology is the core engine behind our world class rapid testing solutions for infectious, sexually transmitted, tropical diseases and other chronic healthcare conditions.
Speed and multiplexing are the hallmarks of our technology which has endured the most rigorous medical device approval processes in the world and validated by healthcare providers, governments, and aid organizations. We share our technology with fellow innovators through collaborations, partnerships, and licensing.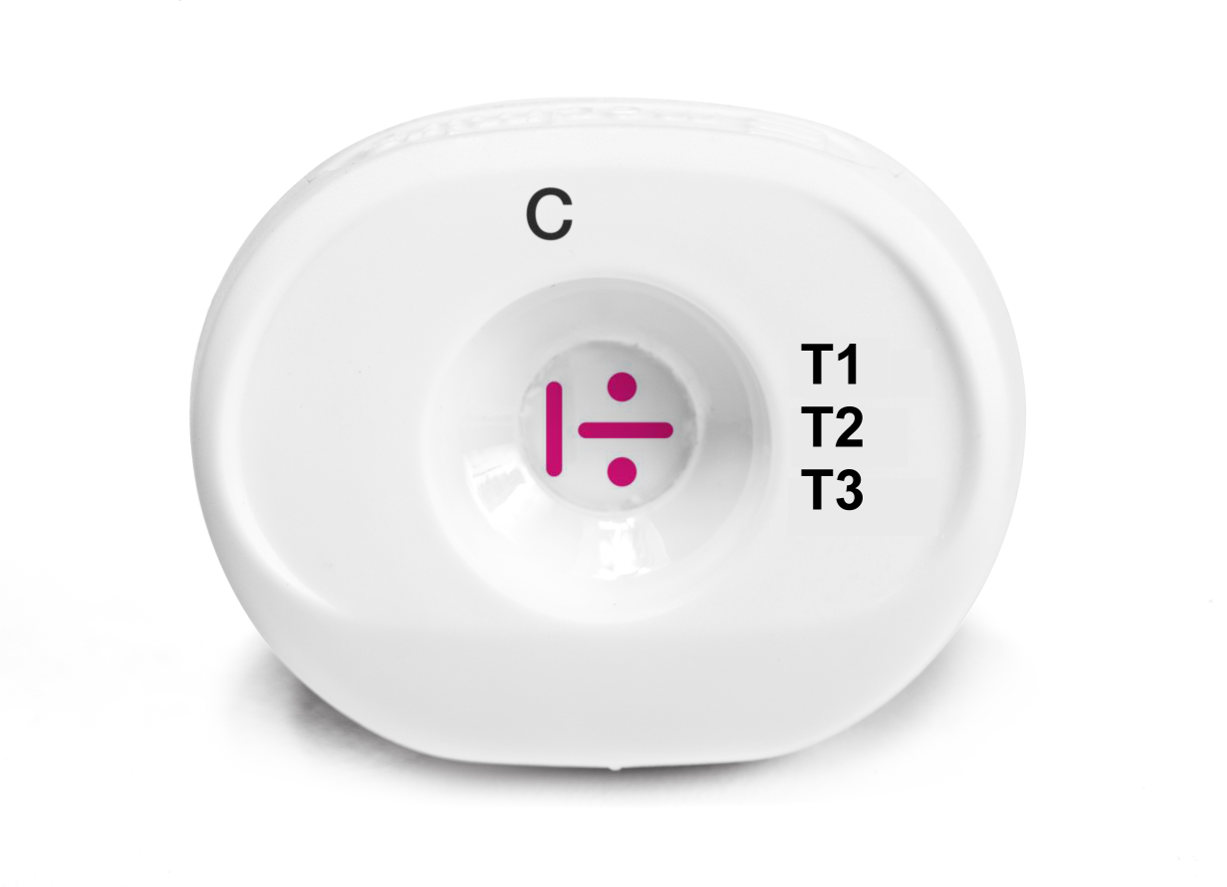 OUR CORE ENGINE
Our patented Rapid Vertical Flow Technology is the basis of MedMira's robust product pipeline. It is a highly versatile product engine, enabling our team to quickly move new rapid testing applications through the discovery, design and development, and clinical phases to full commercialization. Our technology has been proven in highly complex regulatory markets around the world including the United States, Canada, Europe and China.
The technology facilitates the formation of highly specific antigen-antibody reactions allowing specific biomarkers in many sample types, including human whole blood, serum or plasma, to be captured and visualized on a unique membrane. The simple test procedure involves adding the specimen to the device and allowing it to flow through the membrane. If the specimen contains the target antibodies or antigens, they are captured on the test membrane and can be visually interpreted immediately after the addition of a detection reagent.
Our technology platform is unique in its ability to detect multiple biomarkers specific to several diseases using a single cartridge. Our Multiplo line of rapid tests for HIV, Hepatitis B and C, and syphilis uses the platform's advanced capabilities to deliver up to four test results using one test cartridge and one drop of specimen.
Precision pipetting, sample manipulation, specialized equipment and training are not required to perform any of MedMira's rapid tests, making it an invaluable diagnostic resource in a broad range of settings.
INTELLECTUAL PROPERTY
Canada
CA2,493,616
CA2,740,902
China
ZL02819646.5
European Union
EP1328811
EP1417489
United States
US7,531,362
US8,025,850
US8,287,817
US8,586,375
US9,086,410
US9,164,087
LICENSING AND CONTRACT SERVICES
Our unique Rapid Vertical Flow Technology holds a myriad of possibilities for researchers and developers of rapid testing solutions.  We offer researchers access to it, and the twenty years of research it took to get to this point, through licensing agreements, consulting, TAG conjugation service, and a gateway product called the Miriad RVF Toolkit. Through these programs we are helping to lower the barriers to new product market entry in to the global diagnostics marketplace, which traditionally has been complicated by the numerous patents that govern competitive technology platforms.  Find out more about our Miriad RVF Toolkit, and accelerate your test development.
Technical Conversion
The swiftest route to the global market is to engage our experts to convert your concept or existing test platforms to our rapid vertical flow technology. Platform conversions, including proof-of-concept and prototype device can typically be made, using existing reagents, within three to six months. Under the principles of Design Control, our development team can convert your concept or test to the rapid vertical flow technology platform and perform initial analyses of the prototypes.
Contract Manufacturing
Our facility is fully compliant with cGMP and ISO 9001:2008 and 13485:2003 standards. The entire facility is routinely inspected by numerous regulators to maintain those certifications. We can manufacture your product in whole or in part under our proven quality system, and customize your product's design and packaging to meet your sales and marketing requirements.
©2018 MedMira Inc. All Rights Reserved.